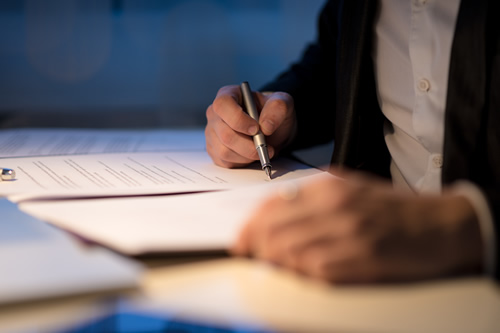 Stop foreclosures! Stop harassing phone calls! Avoid auto repossessions!
With over twenty years of experience in bankruptcy law, we assist clients in asset protection and obtaining a fresh start in life. We help people understand bankruptcy as well as non-bankruptcy options. For those clients where bankruptcy is their best option, we are a debt relief agency. We help people file for bankruptcy relief under the Bankruptcy Code. In other cases we may negotiate debt or stop judgement collection by creditors.
Chapter 7 Bankruptcy – Called a "Liquidation Bankruptcy". The non-exempt assets of a debtor, if any, are sold by the Chapter 7 Trustee and divided among the creditors. In most cases, all of a debtor's assets are EXEMPT. The result is a "no asset case". If this is the case, the court will discharge the debts and the debtor (client) keeps their assets.
Chapter 13 Bankruptcy – Repayment plan backed by the U.S. Bankruptcy Court. Specific to the debtor's (client's) situation, the client pays back all or part of the debt on an affordable plan over a three to five year period. At the end of the plan, any amount which remains unpaid is discharged by the court.
Chapter 11 Bankruptcy – Business reorganization approved by the U.S. Bankruptcy Court. Allows business entities to restructure the payment of all or part of their debts to benefit the creditors more than liquidation would and allow the business to continue as an ongoing concern.
Though the use of Bankruptcy, clients may be able to: